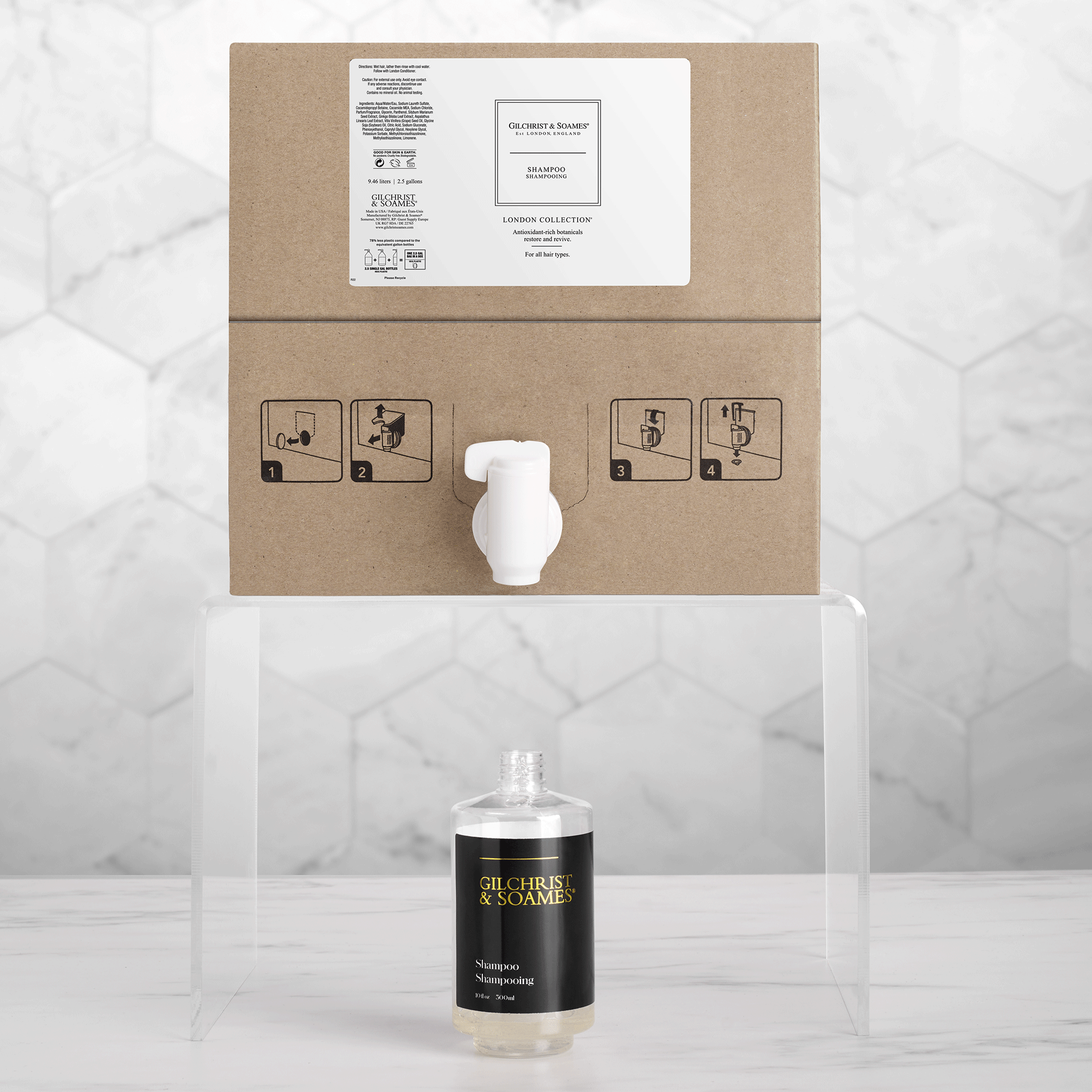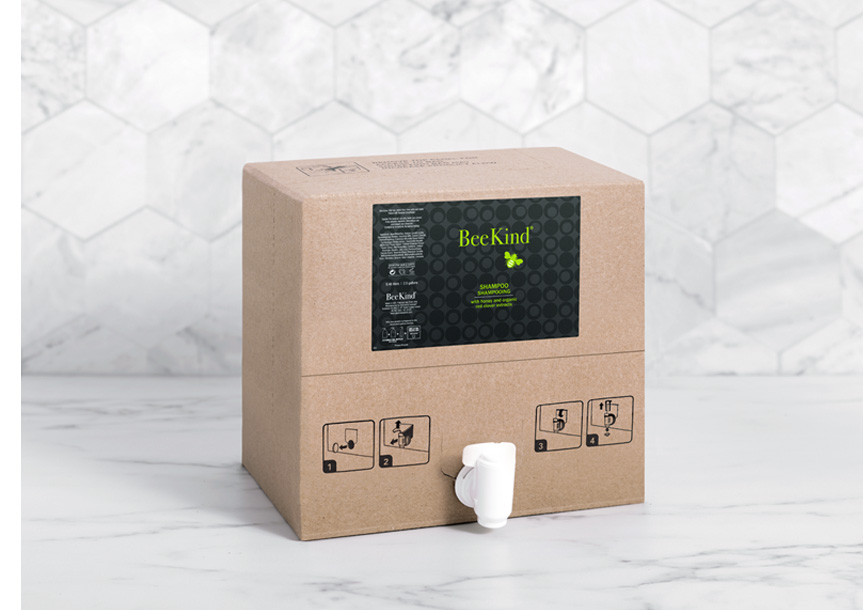 Bag-in-a-Box

The ultimate eco-friendly refill system.

A 2.5 gallon bag-in-box offers a better alternative to plastic gallons, fitted with integrated lifting handles. Made from 100% recycled corrugate, the inner and outer packaging ships well, sits on the shelf for refill and breaks down flat to recycle.

The double-walled inner vacuum bag has an integrated pump ensuring the liquid product is not exposed to the air, thus minimizing the potential for bacteria introduction.
Sustainable packaging material
Recyclable via standard recycling stream
Reduce carbon footprint - fewer deliveries
Efficient refill system
Easy storage - space saving
Easy operation
Compatible with refillable dispenser bottles
Reduction in plastic - By replacing the 1-gallon drum with 2.5-gallon Bag in a Box, Gilchrist & Soames have reduced the plastic consumption by 78%, saving 388g of plastic per use of one Bag in a Box
For a PDF of Operating Instructions, please visit our Bag-in-a-Box instructions page, which will open in a new window: